The Doc can repair / service all major brands of Garage Doors.
Common garage door service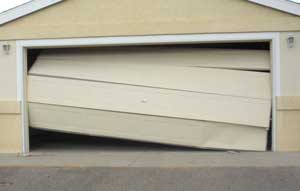 Repair or replacement

Torsion and extension springs

Bottom of the door rubber seals

Panel repair or replacement

Plastic or metal rollers

Plastic or metal hinges

Perimeter vinyl molding

Lift and lock cables
Garage door panels

T-handle locks and slide latches

Bent or worn track

Hardware overhaul
Drum

The $39.95 Preventative Maintenance Service Package extends the life of the door and opener as well as saves the cost of major repairs at a later time:
Thorough cleaning and lubricating of rollers and hinges

Checking and adjustment of spring balance

Inspecting lift cables

Lubricating end and center bearings

Doc Garcia carries a large selection of parts in providing day of call service.
The Doc can take care of your not so common service needs.
Special features, custom sizes, and distinctive designer doors to beautify your home

Insulation can be added to most doors

Battery backup system in case of power failure

Swing doors (repair and replacement)

Accessory lighting

Repair or replacement
Testimonial


I called Mr. Garcia to look at my garage because it would not open!  He showed up right on time and diagnosed the problem with my garage door track right away.  I was pleasantly surprised that he had the parts for my old garage door and didn't try to sell me something newer.  Mr. Garcia was very skilled, knowledgeable, professional, and ethical; I would gladly refer him to my friends, family, and neighbors.  Thank you for your professionalism; I am going to call you to maintain my garage door.

~ Debbie Baca, Albuquerque